Hardik Pandya, the team's most trusted and X factor in the upcoming T20 World Cup, has turned 29 today. For him, the year 2022 has been like a dream season. They say that there comes a phase in every player's career when whatever he does is right. Such is the year for Pandya. He has never looked back since his return from injury.
Made Gujarat champion on its own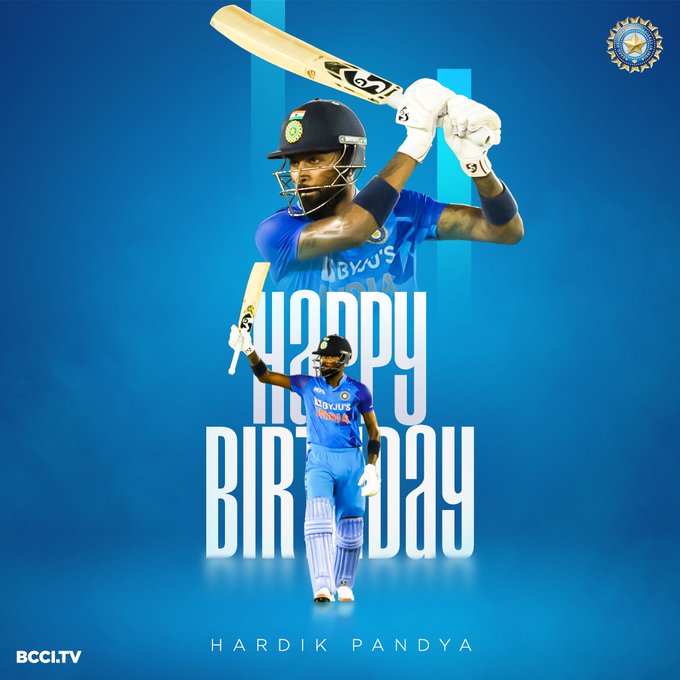 When Hardik, who won matches with his performance for many years in Mumbai, took over the captaincy of Gujarat Giants, the questions were many whether he would be able to fit in this responsibility for the first time? But he not only fit in this responsibility but made the team champions as a captain and created a streak that put Gujarat at par with teams like Chennai and Mumbai in a single season.
He not only impressed with his decision as a captain but also came forward and took the responsibility of batting. Batting at number 4, he scored 487 runs and also took 8 wickets.
A tremendous comeback in international cricket too
It is seen that players play well in IPL but they are unable to continue this form in international cricket but it did not happen at all with Hardik Pandya. He continued his form first in the home series against South Africa and then in the Asia Cup.
Team India's X Factor in World Cup
The wait for the T20 World Cup has been 15 years for Team India, so this time there is a good opportunity for Team India to end this wait. Hardik Pandya can prove to be the X factor of the team in this goal. The momentum Pandya is in, he can not only take 1-2 wickets in 4 overs but can also play the role of a finisher while scoring runs in the batting. He has also done this consistently over the past few months.
Hardik also aims to win the World Cup
Hardik has said on several occasions after his return from injury that his goal is to win the World Cup title for Team India and if he can continue his form then this year will be memorable forever.
Read all breaking news , trending news and coronavirus news here..
Follow us on Facebook , Twitter for latest trending news !.
Thank You