Rohit Sharma:-In the Asia Cup 2022, Team India's second match is with Hong Kong. In this match on Wednesday, as soon as Team India's captain Rohit Sharma scored his first run, he made a big record. Rohit Sharma has completed 3500 runs in T20 International and he is the first cricketer in the world to do so.
Before this match, Rohit Sharma had 3499 runs, so he needed only one run. Team India's first batting came against Hong Kong, in such a situation there was a lot of opportunity to make captain Rohit Sharma's record.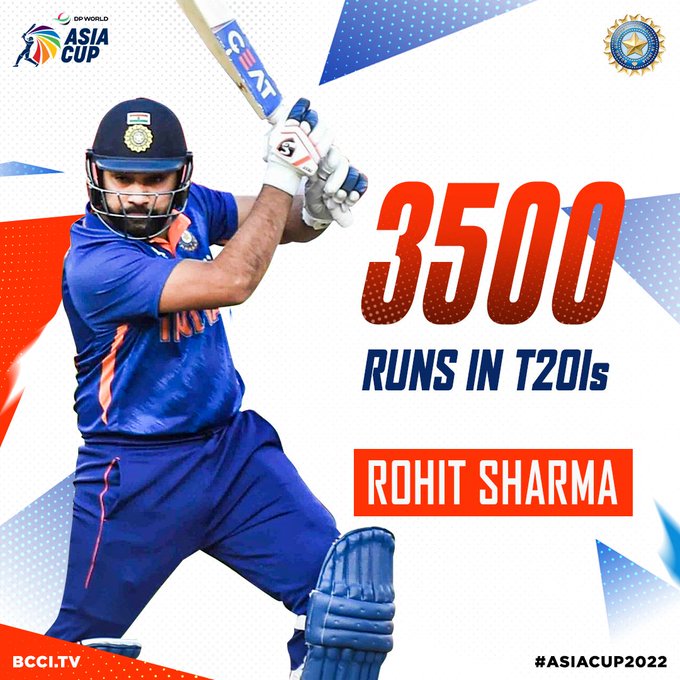 Rohit Sharma made a quick start against Hong Kong, but he could not make a big score. Rohit Sharma scored 21 runs in 13 balls, which included 2 fours and 1 six. Ayush Shukla of Hong Kong got Rohit Sharma caught out.
Rohit Sharma also holds the record for scoring the most runs and playing the most matches in T20 cricket. Rohit Sharma has played a total of 134 T20 International matches so far.
After him, Virat Kohli has played the most matches for India. The match played against Pakistan was Virat Kohli's 100th T20 International match.
Read all breaking news , trending news and coronavirus news here..
Follow us on Facebook , Twitter for latest trending news !.
Thank You